In the midst of a forced slowing down, here's week six of The Guardian Photo Poems! Remember to follow the hyperlinked photograph credits to view a larger image of each photograph on The Guardian's webpage. This week's highlights from last year's photo inspired poems include an ironic image from a Clean Monday celebration in Romania, an evening scene on the front lines in Syria, and an angel installation by Alfie Bradley at Coventry Cathedral.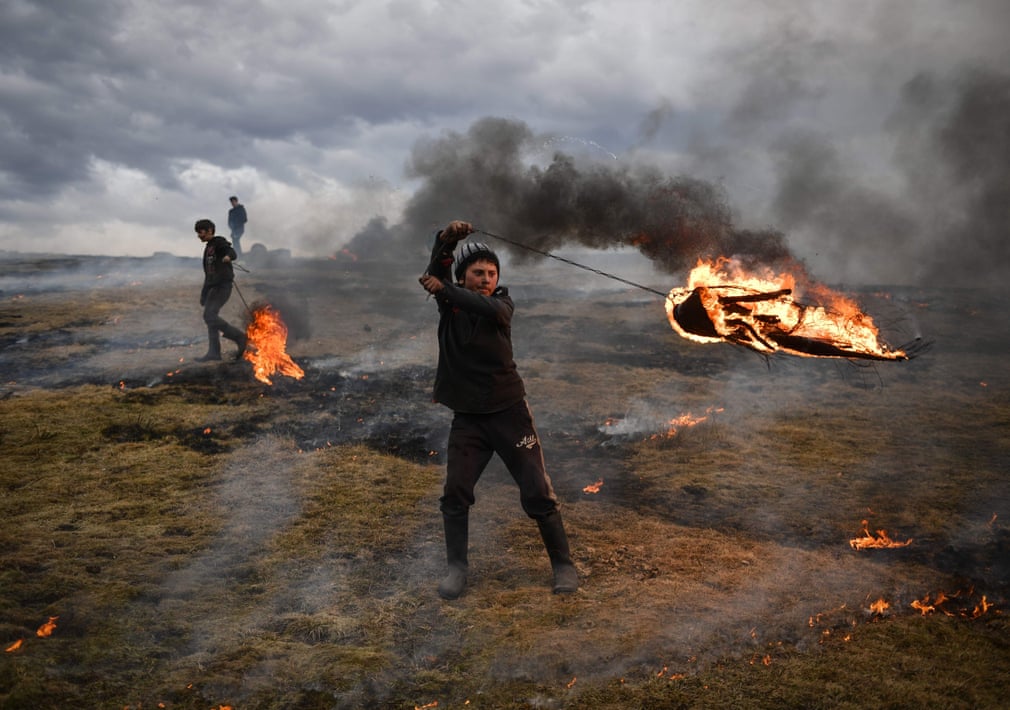 Spinner of Poems
I spin poems
each a flaming tire
billowing black ink
from the end of a taut pen
dizzying luminescence
'till fire flickers fade
the rubber holy spent
as my fragrant incense
---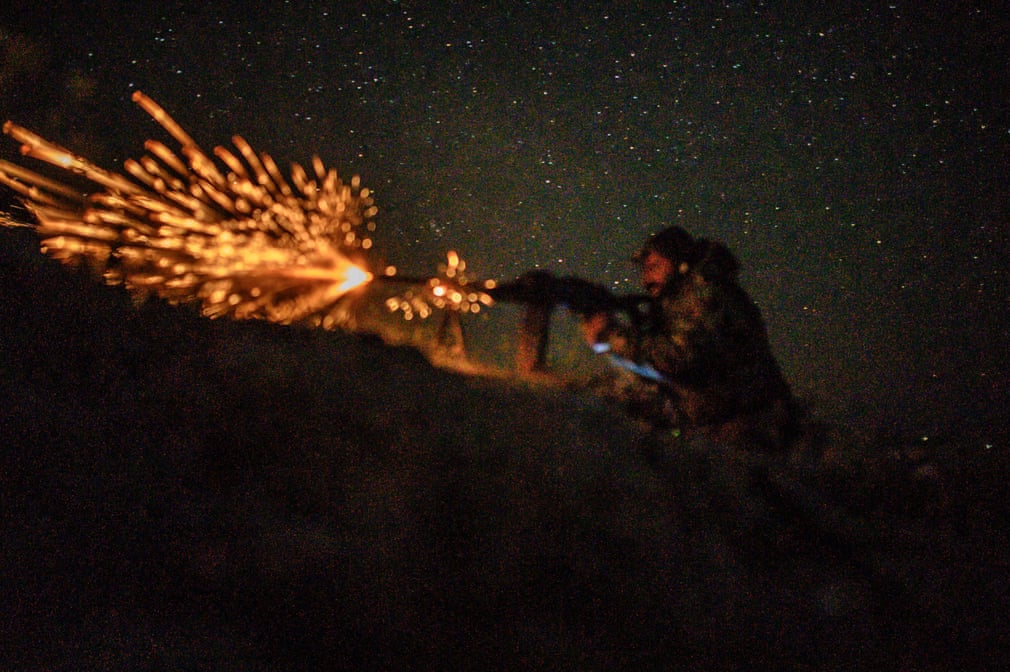 Shooting Stars
I've rolled up to my house
on a quiet night in March
and stood alone
staring up at the sky
in a lingering glance at the Great Dragon
or a quick search for Ursa Major,
the heavens peppered with light.

Once or twice
I caught the fleeting flare
of meteors piercing
earth's atmosphere,
rapidly dying
like a breath.

But tonight, I am shooting stars,
bursting forth angry orange,
a fountain of sparks
erupting from steel,
speeding the way to death.
---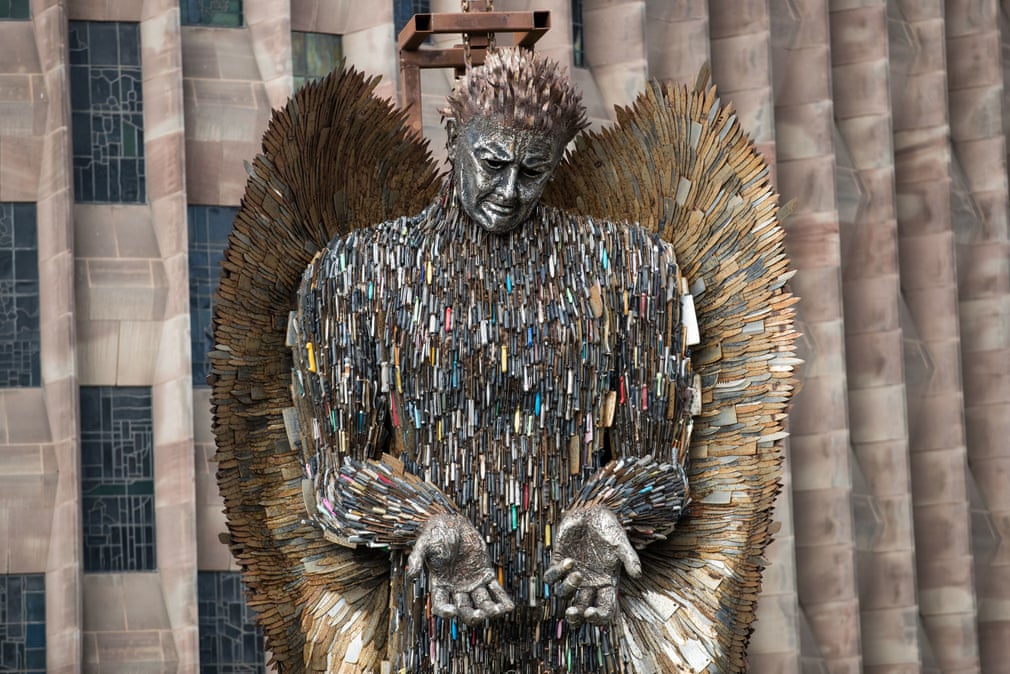 Visitation
O towering, piercing, awful sight!
Metallic angel with serrated wings
Not fashioned to sever the skies in flight
Nor bring us songs of glad tidings,
You bear no flaming sword in hand
To bar access to the forbidden tree;
With knowing, abject eyes, you stand
And hold out pleading palms to me.
Still I have wrestled these many days,
My soul wrenched nearly out of joint,
And now I slowly limp away
Having felt aggression's point.