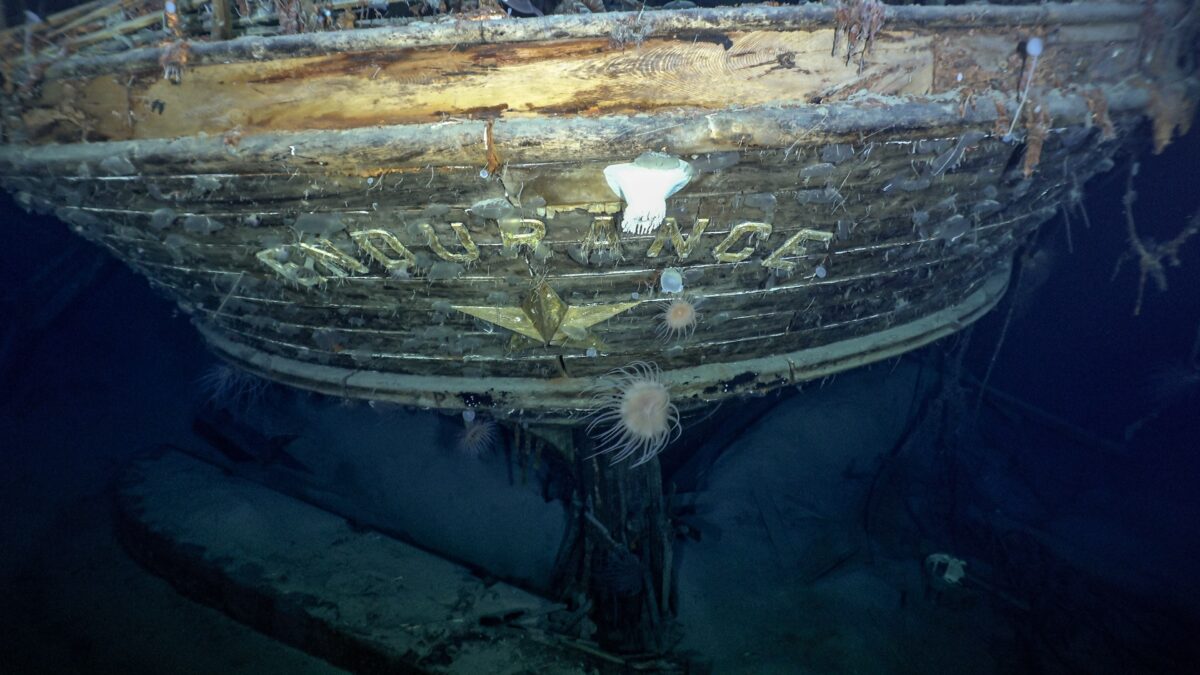 The discovery of the Endurance earlier this month is a prophetic message for us all. Even as the vessel itself was prophetically named Endurance because of what Shackleton's legendary expedition would entail, so we too are on a journey that requires endurance, skill, and courage. In meditating on a few articles I read on The Epoch Times, I found my heart stirred to write. Couple that with watching the 2019 film version of Pilgrim's Progress this weekend, and you have some of the core influences that spoke into the composition of this poem. Though finding endurance may often seem impossible when the conditions of life batter so mercilessly against us, the fact that Endurance remains so intact, so beautifully preserved beneath the waters of the Weddell Sea one hundred years after the ship was lost speaks to the power of endurance, especially for those intrepid explorers who see a distant country.
Finding Endurance
Vincent H. Anastasi - 2022

Three thousand meters in the deep,
Endurance proudly rests
beneath Antarctic frozen sheets
preserved and finely dressed.
One hundred years the sea has kept
its secret well-concealed;
upright, intact, it sails no more
the Weddell's frigid field.
Unshackled from the pack ice grip,
the wooden wreck set free
now rises from the inky depths
and finds new life in me.
Unwelcoming and hostile seas
surround me on all sides
but though the task may seem too great,
the spirit still abides.

Shackleton still lies interred
upon South Georgia Island,
but I cast off to sail instead
under a greater captain.
Intrepid still, He comes to save
those shipwrecked souls adrift
'til in due time, His faithful crew
receives the promised gift:
those who endure until the end
will cross from sea to sea
and find their place upon the shores
where death can never reach.